8 Accessories to Up Your Style
Let's say you got the suits, shirts, and shoes.  You're all ready looking super fly, but something is missing! Something to set you apart from those other Joe-shmoes who got the same tailored suit and shirts with fancy shoes. What could that possibly be? Here is a list of a few accessories that will help give you a stylish appearance and give you a step above the competition.
The Tie Bar/Tie Clip
This item is something I consider to be one of the most import accessory in your arsenal.  Not only does it keep your tie in place, but it can help make your personality shine through! Tie bars come in all shapes and sizes. Nautical, lightning bolts, keys, machine guns, or plain bars! So many options! One note: Do not wear a tie bar with a vest as vests are there to keep your tie straight. Wear the tie bar between the third and forth button on your shirt.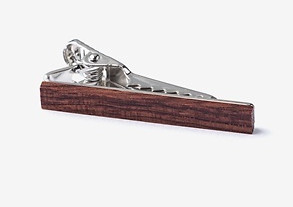 Mahogany Tie Bar from www.ties.com
or try these, from Amazon
The Pocket Square
Ok, you can get these from nearly any clothing store that sells ties, yet I rarely see anyone using them to their full potential! What is the deal?  They take no effort to put into your wardrobe and take like no space. You dont really use that pocket for anything other than maybe hanging sunglasses from them really. Simple white pocket square with a presidential fold or even a simple patterned one to coordinate with your tie/shirt would be amazing. Hundreds of ways to fold them and get snazzy with. Key note here, do not use the same fabric and pattern as your tie, get creative and use colors from the tie and shirt to help offset. Got a red tie? Wearing a red shirt? Get a white pocket square with a red border. Blue tie and pink shirt? Get a blue pocket square with pink polka dots! Have fun with this.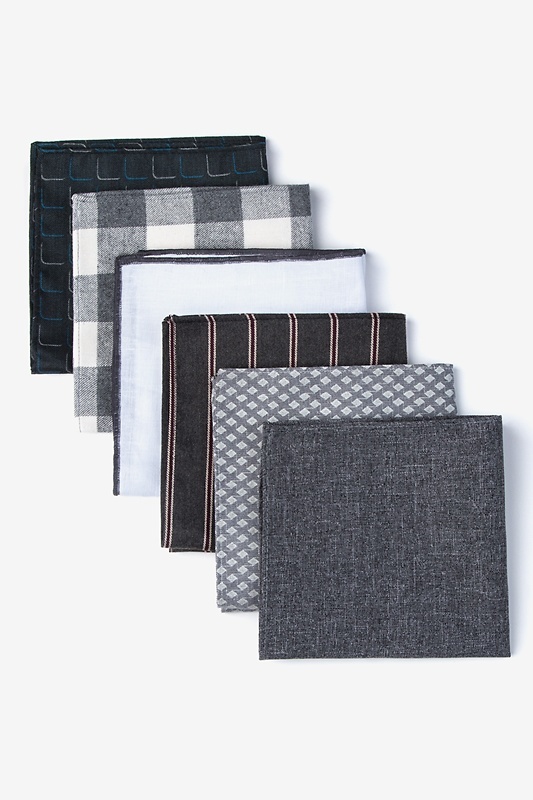 Pocket Squares, also from www.ties.com
or
The Cuff Links
Another favorite of mine! Cuff links are amazing conversational pieces. Much like tie bars, they come in all different designs and shapes. Anchors, clockworks, gems, stones, and much more. Make sure your suit is tailored on the sleeve to show a little cuff so they peak out.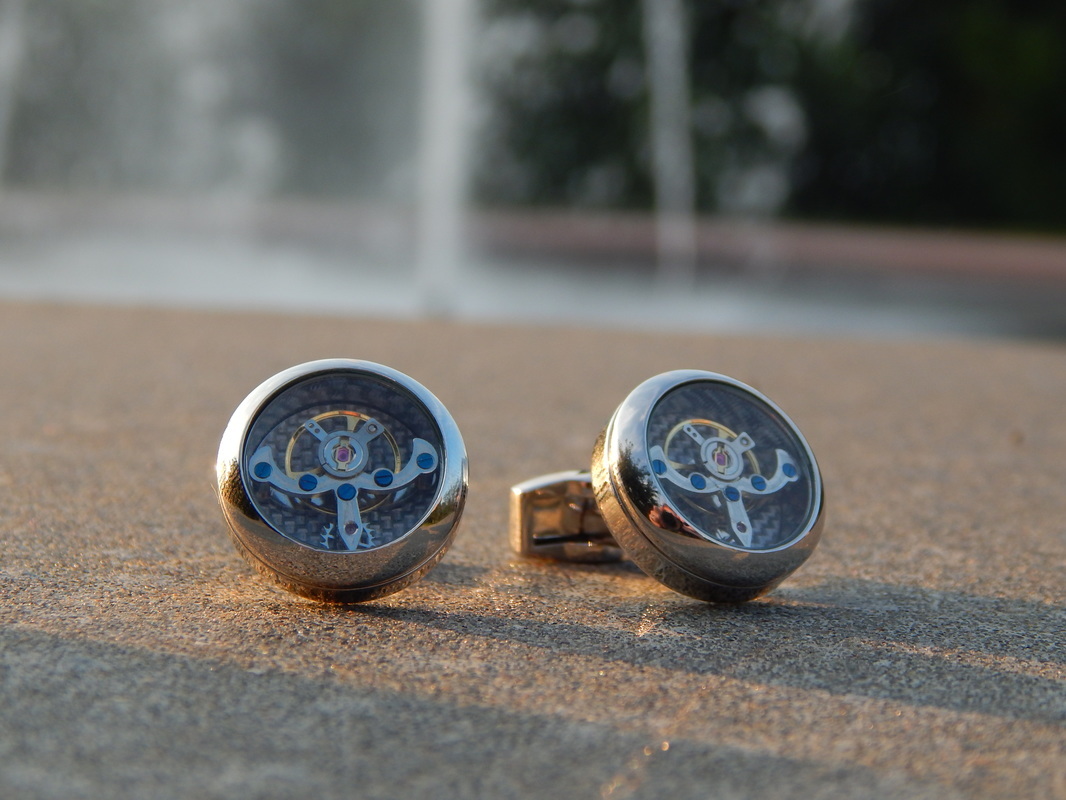 Ok, these I actually sell and wear. The centers move! Or get them here at J.Ciro Design
or
The Wallet/Money Clip
Yes, every business person should have one all ready, but is yours worn out and rundown? Is it outdated? Make sure if you have the new credit cards with that wireless payment option where you don't have to slide and just tap the card, to get an RFID blocker wallet. 99% of the chips are not RFID so you should be fine with a normal leather wallet or money clip. You'll get a few wow's from co-workers or lovely ladies on brandishing a sleek new wallet.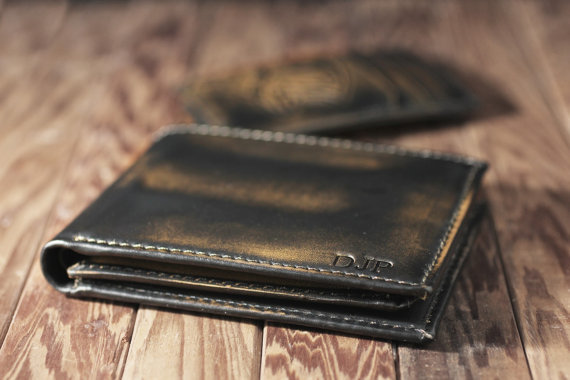 You can find some of the coolest wallets on Etsy or Amazon.
The Socks
Whaaaa? Socks?!? Yes, those lovely foot warmers that keep you from sweating profusely into your sexy new shoes. They come as fancy as you like! All kinds of new patterns out there have popped up. Or if you like to show a little ankle, nothing wrong with a little no-show sock action! I don't ever suggest to my clients to go sockless as that creates odors for your shoes and can cause some problems for your feet in general. Shout out to School of Sock based out here in the Kansas City area. I'm loving their patterns and their charity work.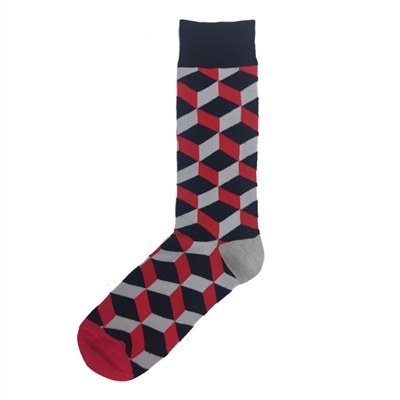 Probably one of my faves from The School of Sock!
The Watch
It is time to stop wearing that watch from the $10 section at Wally World (as my grandpa use to call it) and move into something more business professional. A dress watch with a leather strap and a classic sleek face is a perfect match for your business suit. Stylish watches come in all forms of pricing, so if you can't afford that beauty from Niall (also based in Kansas City <3) at the $4k range, you can always go for a sexy Vincero in the $150-$200 range. Honestly there are a TON of affordable timepieces that are extremely good quality. It's really based of personal taste.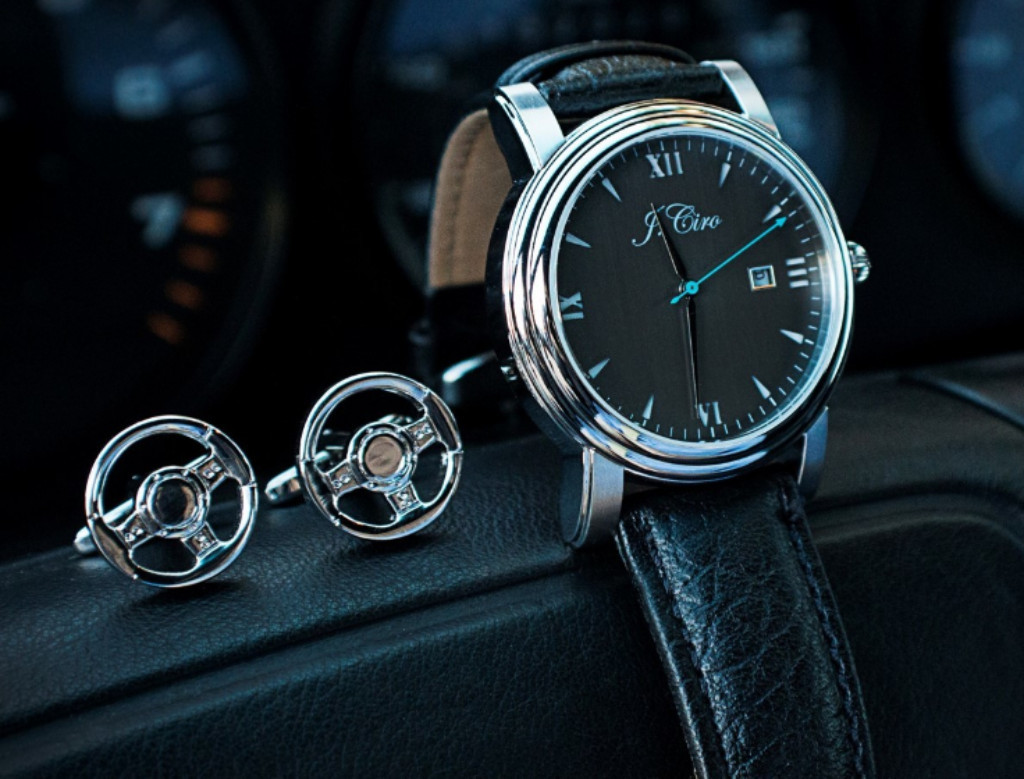 This one I tend to wear the most really, also watches I personally sell. J. Ciro Designs
or grab an affordable watch if you're new to the whole genre like a Seiko
The Glasses
From prescription to sunglasses, these are an important feature of your face and should always be considered important in upgrading your look.  Make sure the frame shape fit your face shape. I'll try to make a blog post about face shape soon to help you pick the correct frames. Sunglasses are extremely important as they prevent wrinkles, lines and creases from affect that sexy mug of yours.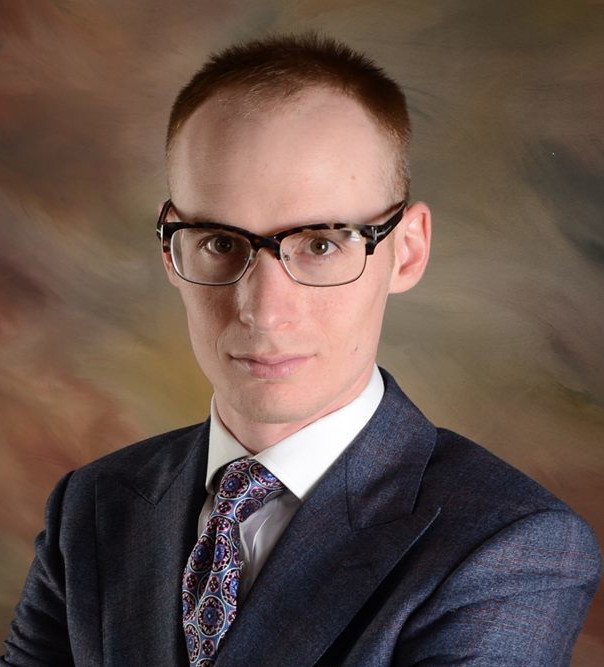 This sexy piece of man-meat is Ethan (my boss). He is sporting at pair of Tom Fords and I'd say they fit his style and personality pretty damn well. No, I'm not sucking up for a free suit. Stop saying that. Seriously.
The Shoelaces
Ok, I know this sounds a little odd, but they are a minuet detail that will pop if pulled off correctly. People don't often think of shoelaces as an accessory that might need changing, and that's where I know you will capitalize on the style competition! Switching out those plain shoe strings for colored ones will bring you approving looks. I have red shoe strings with my black wingtips to coordinate with a red tie or pocket square, and man the compliments roll in. Set yourself apart with a cheap accessory! Like $5-$10 easy peasy lemon squeezy.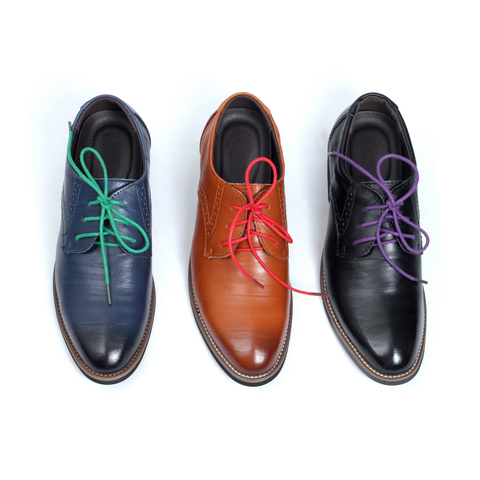 Crazy right? Here, $3 at www.thetiebar.com
Did I miss your favorite accessory? Anything you would change? Questions, comments, concerns, or purchase inquiries??? Comment below or send me a message on my contact page.